The practice is currently not administering COVID vaccines.
Check here to check if you are eligible
Phone & Video Appointments Available
Call our reception team to book.
Public Health Notice: Novel Coronavirus
If you have a cough, sore throat or fever please contact Reception to book in a Telehealth appointment with one of our Doctors.
Opening Hours
Monday – Friday 8:00am – 6:00pm
Saturday 8:00am – 11:30am
Sunday – Closed
An after hours service is provided by:
House Call Doctor Cairns – 13 55 66
In Case of Emergency
If your condition is life-threatening please call the ambulance on '000' or present to the Accident and Emergency department at the Cairns Hospital.
CALL 000
Need a COVID-19 test?
Book online through Cairns and Hinterland Hospital and Health Service by scanning this QR code or visit their website.
Testing helps us find as many cases in the community as quickly as possible. This will ensure we are doing everything we can to manage Queensland's response to the pandemic.
If you have any of the following COVID-19 symptoms, no matter how mild, get tested:
Please stay home from work, school, daycare if you are unwell and be tested.
COVID-19 Diagnosis and Testing
Tests are not perfect (30% failure rate especially early in the illness) but it is all we have.
When people are diagnosed we must not demonise them but be thankful they are identified. Then appropriate quarantine of them and people they have been in contact with can shut down local spread quickly.
It seems clear that spread by people with little in the way of symptoms is going to be the biggest problem. Social/Personal distancing 1.5m, washing/sterilising hands often, cough/sneezing into your elbow, don't touch your face,  are still the most important habits to keep.
Masks remain tricky to give advice on. On public transport, planes or when social distancing is difficult (Rusty's market etc) wearing a mask may protect others from you but probably not you from someone coughing/sneezing in front of you.
COVID 19 APP
The Covid 19 app, COVIDSafe, may help in the future. Hopefully, its issues on some phones will be sorted out by the time it is really useful in a few months.
Our Telephone Appointments Are Still Available
To help streamline testing for you we are keeping appointments open for telephone consultation each day.
Social distancing is key.
If you have a cough, sore throat or fever please contact reception to book a Telehealth appointment with one of our doctors. Do not come into the practice.
Patients who are unwell and their workplaces are requesting a clearance certificate should stay at home until they feel better, then self certificate or give a statutory declaration to their employer. Employers need to be flexible at this time not send mildly unwell employees to overstretched GPs please.
Contact Us
Welcome to Mount Sheridan Medical Practice
We aim to provide care as a group practice to our patients. We are general practitioners and expect to help you with the full range of your medical problems. If we cannot we will refer you to appropriate specialists or allied health professional.
Our mission is to provide the highest standard of patient care whilst incorporating a holistic approach toward diagnosis and management of illness.
We are committed to promoting health, wellbeing and disease prevention to all patients. We do not discriminate in the provision of excellent care and aim to treat all patients with dignity and respect.
Mt Sheridan has transitioned to a new booking provider called HotDoc! To make a booking, simply click "Book Appointment".
Our Location – How to Find Us
The practice is located at: 6-8 George Cannon Drive, Mount Sheridan, QLD 4868.
From the North Side
Take the Murgatroyd Road exit off the Bruce Highway towards Mt Sheridan & White Rock, Turn right at the traffic lights towards Mt Sheridan, follow until the first roundabout, turn left into George Cannon Drive and the practice is on the right.
From the South Side
Take the Foster Road exit off the Bruce Highway towards Mt Sheridan, pass the shopping centre and continue onto Foster Road, continue straight through the first roundabout, then take the right into Forest Gardens Boulevard, at the roundabout take a right into George Cannon Drive, follow George Cannon Drive around (road will veer to the left ) and the practice is on the left.
Mount Sheridan Medical Precinct – Our Health Care Partners
Pathology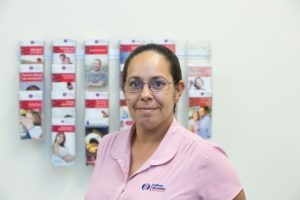 We offer an on-site pathology service provided by Sullivan Nicolaides Pathology.
Opening Hours
Monday to Friday 8.00am – 4:00pm
Saturday 8.00am – 11:00am
Sunday – Closed
Physiotherapy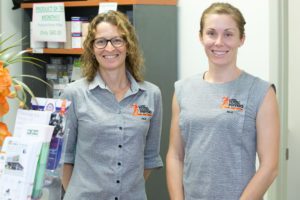 Cairns Total Physiotherapy have joined Mount Sheridan Medical Practice on site and provide a wide variety of services.
Opening Hours
Tues to Friday 8.30am – 5:00pm
Saturday 8.00am – 12:00pm
Sunday – Closed
Pharmacy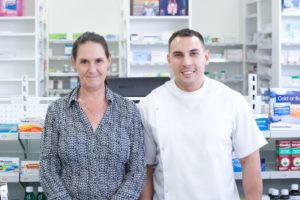 Forest Gardens Pharmacy adjoins our practice, and is able to fulfil your scripts and pharmacy needs.
Opening Hours
Mon to Friday 8.00am – 5:30pm
Saturday 8.00am – 12:00pm
Sunday – Closed
Latest News & Information
Keep up to date with the latest news and info provided by professionals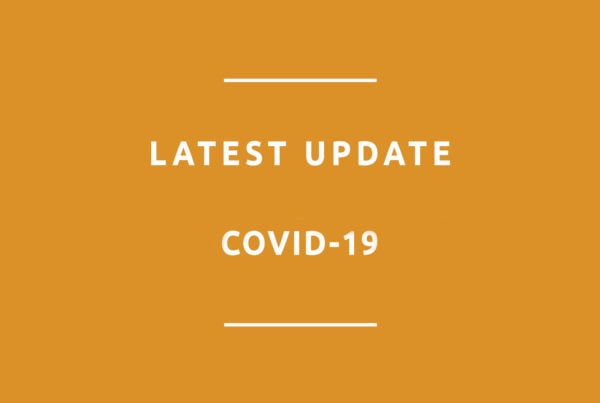 Australia, as everyone knows, has avoided the dreaded overloading of the health system with Covid…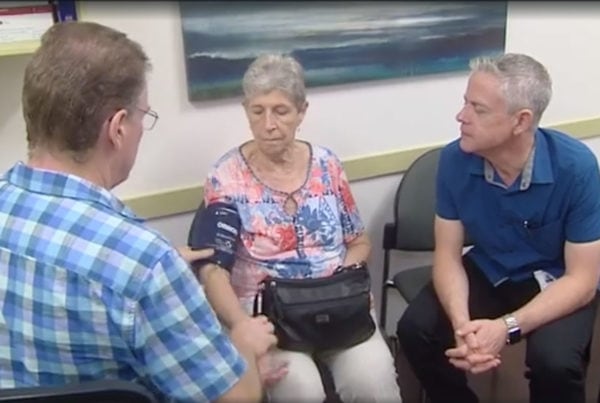 Elderly patients can now come to a Geriatrician at the practice instead of having to…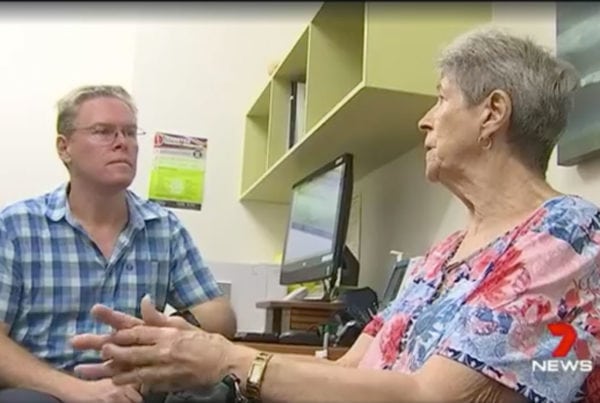 As part of a pilot QLD Health program, Open Arch, elderly patients can now come…